Jamia Millia Islamia annually takes entrance exams for admission in XI class Commerce stream in the following schools, admission to which is given on merit basis based on entrance score.
| School | Seats | Gender |
| --- | --- | --- |
| JAMIA SR. SEC. SCHOOL |  40 |  Co-Ed |
|  SYED ABID HUSAIN SR. SEC. SCHOOL (Self-Finance) |  20 | Co-Ed  |
|  JAMIA GIRLS SR. SEC. SCHOOL (Self-Finance) |  50 |  Girls |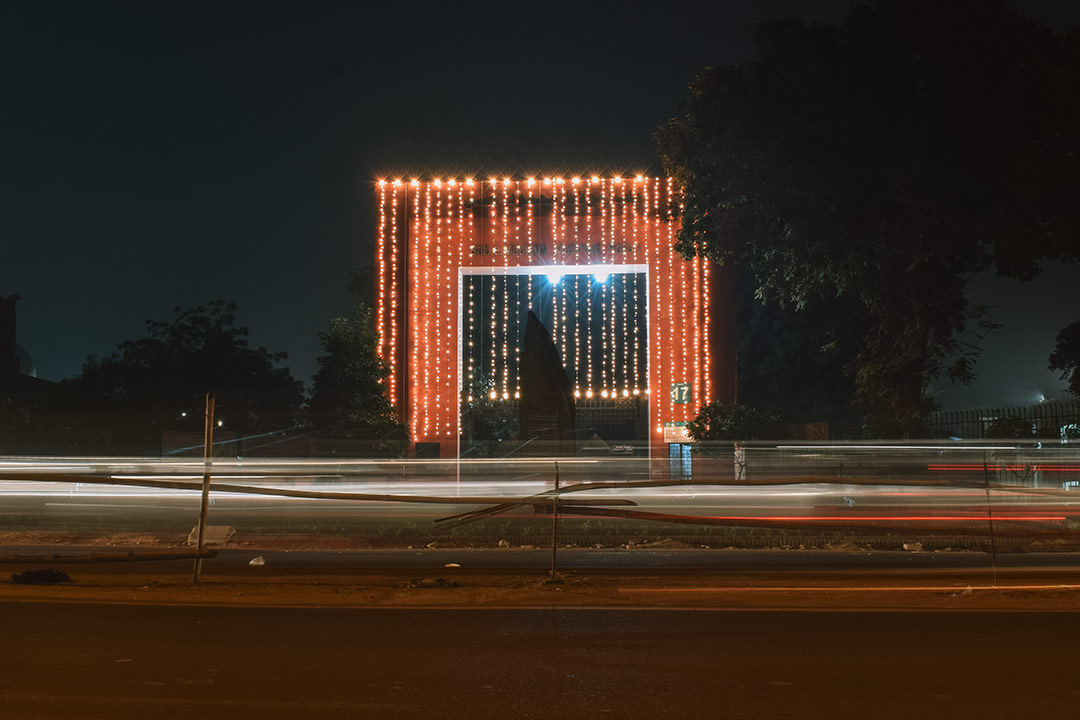 About Jamia Senior Secondary School
Since July 16th, 1975, the 10+2 educational model has been used in Jamia Schools.
This system has two completely distinct levels, one of which is up to Class X
and the following one is through Class XII; these two levels collectively are referred to as school education.
The Education Commission has strongly advised that the stipulated general education curriculum be continued until class X without any optional topics in order to promote the students' multifaceted development. The Commission holds the opinion that by the time pupils complete class X of their academic training, their interests and skills may be assessed.
About Syed Abid Husain Senior Secondary School
As part of the Self-financing Scheme, Syed Abid Husain Senior Secondary School, formerly known as Jamia Senior Secondary School (Self-financing), was established in 1991.

Prep. to XII (in the arts, science, and commerce streams) is provided. English is used as the instruction and examination language.
About Jamia Girls Senior Secondary School
In the year 2008, Jamia Girls Senior Secondary was established. In order to combat gender discrimination and create mature individuals with a scientific temper and the necessary skills to deal with the challenges of a modern and competitive world, the primary goal of establishing this Girls School was to attend to the educational needs of the underprivileged girl child. It is a girls-only school from grades IX to XII that offers senior secondary Science, Humanities, and Commerce programmes. The school is evening shift.
Entrance Exam Details
Maximum Marks: 100
Total Questions: 100
Exam Duration: The duration of the test for Class IX is 2 hours.
Negative Marking: No
Subject-wise marks breakup and test sections:
| Test Sections | Number of Questions | Marks |
| --- | --- | --- |
| English | 25 | 25 |
| G.K. | 10 | 10 |
| Maths | 25 | 25 |
| Social Science | 40 | 40 |
| TOTAL | 100 | 100 |
Test paper languages: English, Hindi and Urdu
Syllabus for Admission Test: Based on CBSE Syllabus of Class XIII.
Reservation Categories:
| Category | Reservation |
| --- | --- |
| Muslims | 30% |
| Muslims women | 10% |
| Muslim OBC | 10% |
| Differently-abled Persons (PWD) | 5% |
| Kashmiri Migrants | 5% |
| Candidates from Jammu & Kashmir | 2 Seats  |
Cut-off (2022)
XI (Commerce) – JAMIA GIRLS SR. SECONDARY SCHOOL

XI (Commerce) – SYED ABID HUSAIN SR. SECONDARY SCHOOL (Self-financed)

XI (Commerce) – JAMIA SR. SECONDARY SCHOOL

ENTRANCE/ADMISSION TEST PAPER, 2022: